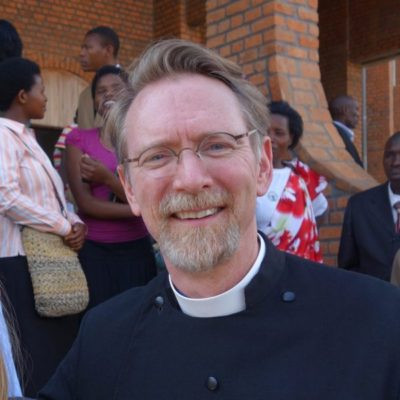 Jay Greener was the rector of Redeemer North Shore and C4SO Dean of the Midwest. He was the first communications director for the AMiA. A new letter from Bishop Todd Hunter says in part:
Last December, our Ombudsman, Canon Kimberley Pfeiler, received allegations of "actions not appropriate for clergy" involving the Rev. Canon Jay Greener, Rector at Church of the Redeemer. I determined that an independent investigation was required, and the Diocese then engaged Wade Mullen of Pellucid Consulting.

The investigation included interviews with 27 current and past staff, vestry and congregation members, a survey involving 99 Redeemer parishioners, and a review of supporting documentation. On that basis, Pellucid delivered their Independent Assessment Report last week, concluding that they found "credible and compelling" accusations of inappropriate conduct, including the abuse of power, sexual harassment, and alcohol abuse.

After reviewing the report with his Chaplain/Representative, Bishop Kevin Donlon, and discussing the report with me, Jay resigned as Rector of Church of the Redeemer and forfeited his license in C4SO. Because he is canonically resident in the Province of Rwanda, Jay will now be under the care of Archbishop Laurent Mbanda, Vice Chairman of GAFCON, who received the Independent Assessment Report and will ensure Jay's future accountability. 
C4SO should be commended for moving so fast on this, but why is Greener not being defrocked? Why is he still clergy? Why is it ok for him to serve under the aegis of Rwanda? This looks like just another instance of terrible judgement on the part of Anglicans with regard to Rwanda. It should be troubling to GAFCON as well, which is unfortunately meeting in Kigali next year.