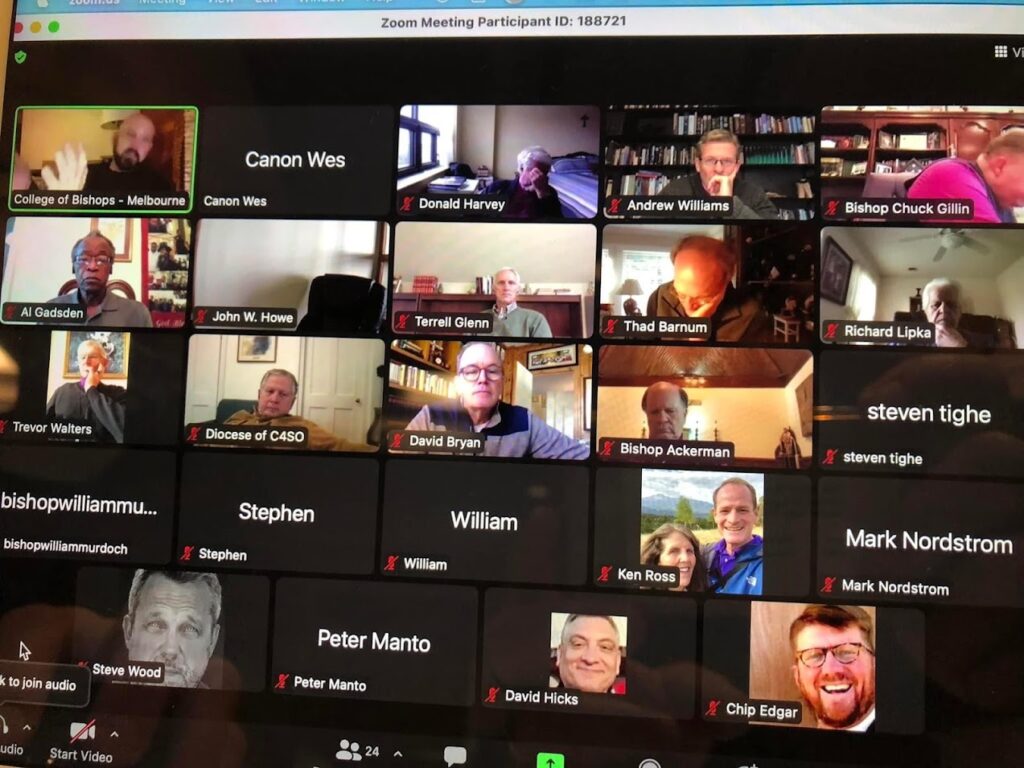 It turns out that my suspicions about the lack of a press release from the College of Bishops meeting were correct. Anglican Unscripted reported on this over the weekend. Among other things, they said:
There are rumors that some churches within C4SO no longer want to be associated with ACNA.
Ten to twelve C4SO churches have dropped ACNA from their websites.
At the November diocesan convention of C4SO there was an attempt to update their constitution to remove ACNA and replace it with the Anglican Communion. This did not in fact happen.
There is a College of Bishops meeting coming in March (possibly) about the issues with C4SO. The REC seems to be driving this meeting due to C4SO clergy and leadership pushing Critical Race Theory and dissenting from ACNA's views on sexuality.
The recent meeting in Melbourne Florida was heavily about the Diocese of the Upper Midwest and its problems, as well as the Via Apostolica investigation.
There is a difference in views between Bishop Todd Hunter and other bishops about the weight and authority of their public statements. Does the ACNA statement on sexuality have some binding authority, or is it just the opinion of the bishops?